Quiz: Find out if a vibrator or dildo suits you best!
What kind of sensations do you prefer? Sensuality and lightness or powerful, electrifying pleasure? With this quiz, you'll define your preferences and identify your most sensitive erogenous zones. You'll also discover which type of stimulation works best for you. It's time to plunge into the euphoric world of sex toys!
What are the differences between a dildo and a vibrator?
Dildos and vibrators are two different types of sex toys, each with their own features:
Dildos are designed for vaginal or anal penetration. You can use a dildo manually to mimic the thrusting action of sex. Dildos are often shaped like a real penis, but there are also more original and imaginative dildos. They can be made of silicone, TPR, PVC, glass, or metal.
Vibrators emit powerful vibrations, thanks to an internal motor. They come in all shapes and sizes. They are mostly used to stimulate external erogenous zones, like the clitoris, labia, or even the nipples.
There are also hybrid toys on the market, which combine the key features of these two types of toy: vibrating dildos, for example, deliver simultaneous vaginal penetration and clitoral stimulation (the rabbit vibrator is a perfect example). These hybrid toys allow you to experience a blended orgasm (a clit orgasm and vaginal orgasm at the same time).
How do I choose between a dildo and a vibrator?
To make a choice, you need to identify your sexual preferences and specific needs. To do so, you'll have to ask yourself the right questions and find the toy that will give you the most pleasure. Here are the main criteria to consider when making your purchase:
The type of pleasure you're looking for
A. I prefer external pleasure
B. I prefer internal pleasure
Dildos treat you to the same sensations as real anal or vaginal penetration. A curved dildo will make it easier to experiment with G-spot and P-spot stimulation.
The versatility of your sex toy
Are you looking to stimulate one or more erogenous zones at the same time? Let's find out!
A. I like to explore several erogenous zones
With a vibrator, you can stimulate not only the clitoris, labia and vulva, but also the nipples, inner thighs, feet... or any other sensitive part of your body. Versatility is what vibrators are all about!
B. I want to target a single erogenous zone
A dildo can only be used for anal or vaginal penetration. To avoid any risk of infection, the LOVE Team recommends that you use two different dildos for these two types of penetration (or cover your dildo with a condom before penetrating a new orifice).
Double dildos are a notable exception to this rule, as the two ends are designed for double penetration.
The type of solo play you prefer
Depending on the toy that you choose, you can opt for a more passive solo experience or treat yourself to an ultra-realistic interactive session!
A. I prefer a passive session
Are you a fan of laissez-faire solo play? Then a vibrator is for you! It requires a minimum of effort, so you can just lie back and relax during your session. If you're really looking for effortless pleasure, opt for a pair of vibrating kickers, a hands-free kind of vibrator that allows you to relax completely during your session!
B. I prefer an interactive session
Using a dildo simulates the rhythm and sensations of real penetration: you have to manipulate your toy yourself (or reproduce the thrusting movements if you use a suction cup dildo).
There is, however, one notable exception: a thrusting dildo or sex machine will simulate real penetration, this time automatically.
Using your sex toy with a partner
A. I'd like to stimulate my external erogenous zones during penetration
During vaginal penetration with your partner, don't forget to use your vibrator to increase your pleasure!
Or, for even more sensations during sex, get a couple's vibrator, which stimulates both partners' erogenous zones at the same time! You'll experience an explosion of shared sensations that will strengthen your intimate bond.
B. I'd like to enjoy double penetration with my partner
Ever experienced double penetration? It's simple! As your partner penetrates you, simply insert your dildo into your anus (or vagina if your partner is penetrating your anus). You'll have an unforgettable experience.
Results
Mostly A answers: Go for a vibrator!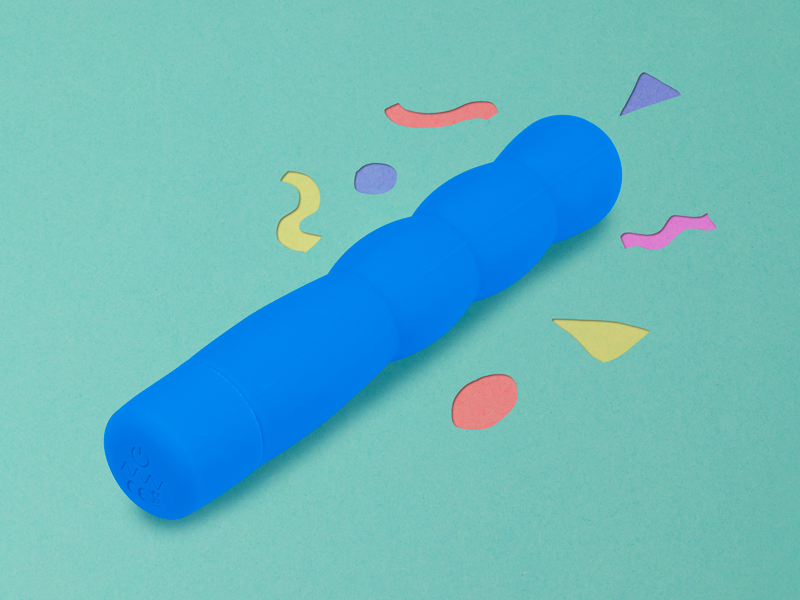 If you answered mostly A, you should opt for a vibrator. For all of the LOVE Team's advice for choosing the perfect vibrator, check out our How to choose a vibrator. You'll then be able to find the model that suits you best from our wide selection.
Mostly B answers: Go for a dildo!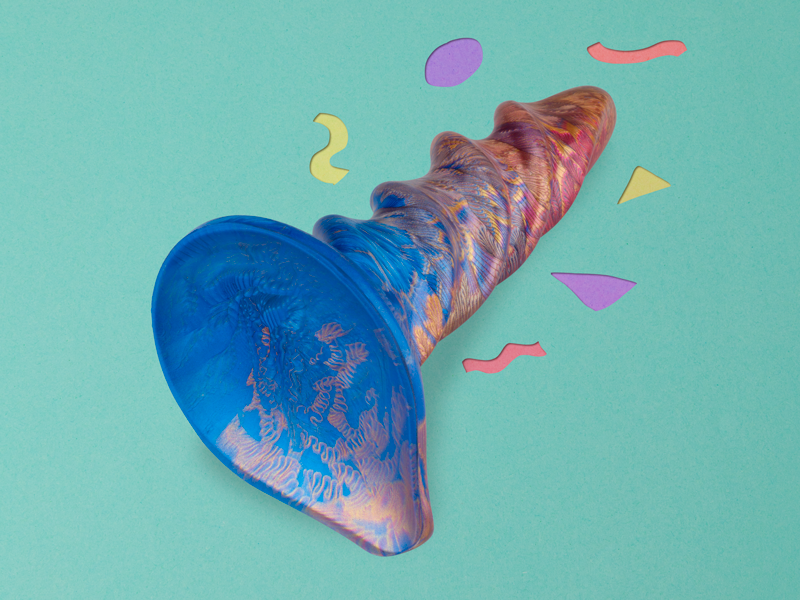 If you answered mostly B, you need a dildo! First read our buyer's guide How to choose a dildo and then visit our Dildo section to choose the toy best suited to your most sultry desires.
A tie of As and Bs: Which toy should I choose?
We hope we've been able to help you define your preferences so that you can find the perfect toy for you. The LOVE Team would be delighted to answer any questions you may have and tell you more about any model that catches your eye. Feel free to contact us!