How to use a male masturbator
Among our extensive selection of male sex toys, masturbators are by far the best-selling. They're perfect for use as a complement to an active sex life, or for satisfying yourself sexually when alone. But did you know that you can even use your masturbator with a partner? With so many options and possibilities, it's easy to see why masturbators are such a popular choice for men looking to enhance their pleasure and explore new sensations.
In this how-to guide, the LOVE team will help you make the most of your masturbator and enjoy an unforgettable solo session. We also give you advice on how to maintain your sex toy and take care of it, so you can enjoy it for years to come.
1. Prepare your masturbator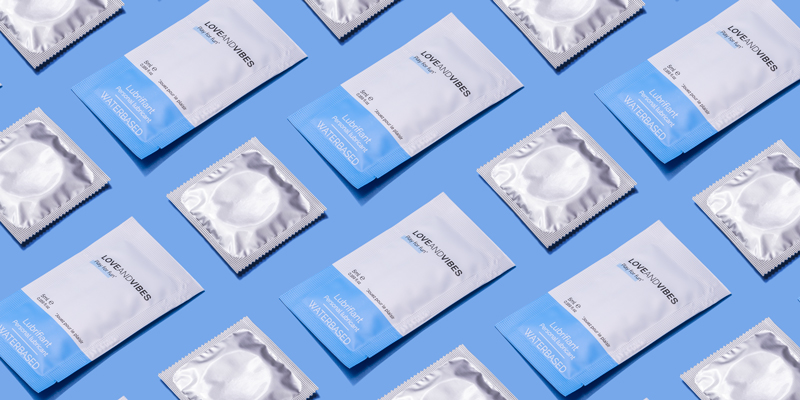 Use lube
To make your session more enjoyable and realistic, use a lubricant with your masturbator. Apply it to the sleeve or orifice of your masturbator, or directly to your penis. We recommend using a water-based lubricant, especially if your masturbator is made of silicone.
Wear a condom
Wearing a condom during the session will make it easier to clean your masturbator and protect the sex toy's orifice. Another advantage? Using a condom will make the pleasure last longer!
Heat your masturbator up to the right temperature
For an even more realistic and pleasurable experience, we recommend warming up your masturbator before use. If you're using a vagina model, simply immerse it in a container of hot water for approximately 20 minutes. You can also heat up a single-use lubricant packet in hot water and then apply it to your masturbator. For larger models, we suggest using a USB hole warmer. Simply preheat the element and insert it into the masturbator's orifice prior to use for a truly authentic and satisfying experience!
2. Play with your masturbator
Use your masturbator for solo play
A masturbator is the ideal toy for a satisfying solo pleasure session. We recommend finding a quiet place and locking the door for complete privacy. Choose your favourite music and find a comfortable position before inserting your member into the sleeve or orifice.
With a manual masturbator, move the toy at the pace that suits you best. Start slowly and gradually increase the speed as you experiment with different sensations. If your manual masturbator features a suction cup, you can attach it to any flat surface and eliminate the need to use your hands.
Automatic masturbators are even easier to use, though we recommend consulting the instructions before starting your session to familiarise yourself with its various functions. Most automatic models offer different vibration modes, thrusting modes, and spinning modes. Take the time to explore these options and find the right pace and stimulation that works for you.
Use your masturbator with a partner
You can also use your masturbator to spice up your sex session. Ask your partner to use the masturbator on your penis during foreplay: the experience will be unforgettable. If a threesome has always been a fantasy you've never dared to fulfil, why not play it safe and use a realistic ass or torso instead of a second partner? Just let your imagination run wild and you'll really feel like you have another woman in bed with you!
3. Clean your masturbator
To keep your masturbator hygienic and in excellent condition, remember to clean it after each session. Each sex toy requires a specific type of cleaning. We recommend that you consult the instructions for your masturbator before cleaning your toy.
In general, you can easily clean pocket pussies and other manual masturbators with water and mild soap. You can also rinse out the orifice of your toy with an enema bulb and dry it with a moisture-absorbing stick. For easier cleaning, wear a condom while enjoying your toy. In case of a stubborn stain on your TPE or silicone masturbator, apply a thick layer of stain remover cream to the affected area.
For automatic masturbators, remove the sleeve and clean it with soapy water. Allow it to dry completely before replacing it in the masturbator. Never immerse your automatic masturbator in water as this may damage the electronic components.
LOVE Team Tip
The sleeve of an automatic masturbator can show signs of wear (cracks, holes, etc.) over time. Buying a replacement sleeve is an economical way to make your masturbator feel brand new again, so you can keep enjoying it for years to come!
If you follow the advice in this manual, you'll quickly become comfortable using a masturbator, which will greatly improve your solo sessions. If you have any specific questions, please
reach out to the LOVE AND VIBES team
. We'd be happy to hear from you!
Have a good time and enjoy yourself!