Many of you on our social media accounts have cited the Womanizer brand as a favourite for your solo clit play. But did you know that LOVE AND VIBES offers innovative and affordable alternative contract-free stimulators? Now you can get off without breaking the bank!
How do they work?
This inventive technology stimulates the clitoris without any direct contact thanks to the air-pulsing action. The sensations will make you lose your mind! You'll feel waves of pleasure up your clitoris as you quickly alternate between suction and pressure. Your excitement will boil over when you experience orgasms like no other!
Why should you try them out?
If you're interested in sublime pleasure, or you're just curious! You'll be intrigued by these fun-looking toys, which will give you multiple orgasms. They offer powerful pleasure with gentle stimulation. These ultra-soft toys are the perfect fit for women who have sensitive lady parts.
How do you use them?
Get into a comfortable position. While these toys are designed for solo pleasure, you may want to play with them in front of your partner (the more the merrier). Gently spread your labia apart to reveal your clitoris. You can then place the hollow nozzle (made of hypoallergenic silicone) on top of it. Explore the different power modes and enjoy the ride!
Customise your pleasure
Your contact-free stimulator may have other features for even more pleasure. Let's take a look at the different models available:
Contact-free stimulator: stimulates the clitoris
Contact-free stimulator + vibrator: stimulates the clitoris with the toy's nozzle with a shaft for vaginal penetration
Inside/out: the curved shape of the sex toy can be used for simultaneous vaginal penetration and clit stimulation!
Choose LOVE AND VIBES
For the price! You can take home a stimulator for as low as £39.90. For the fun and original design of the products, which you won't find anywhere else. But above all for the choice, with a wide range of products with different features that will adapt to all of your desires.
Our top 7 contact-free stimulators
£39.90
Contact-free stimulator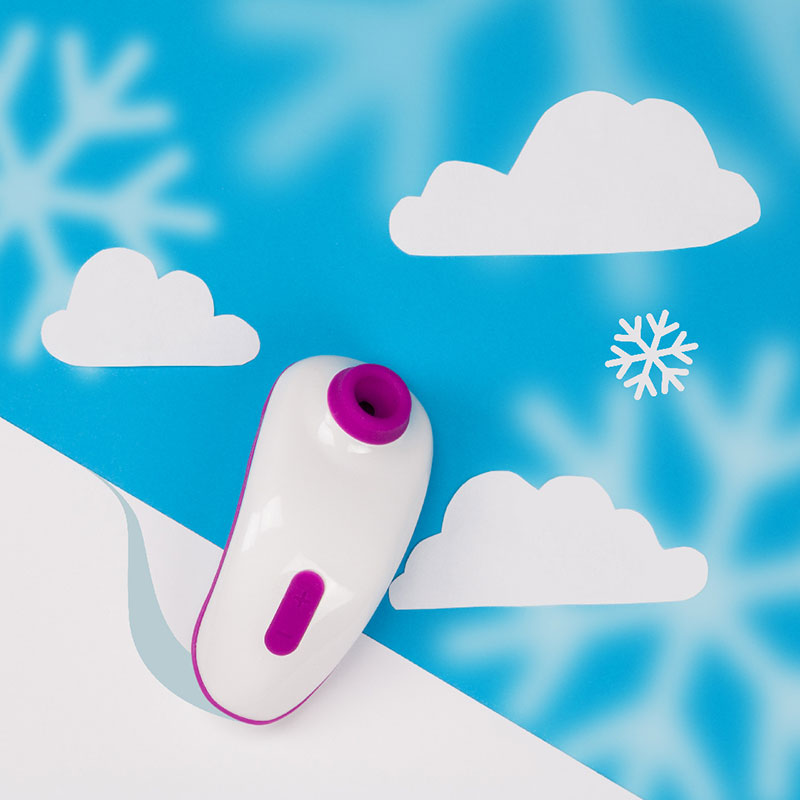 Simple and cute design
Soft and flexible nozzle for your comfort
Designed for small clits
10 speeds, from gentle to absolutely wild
£89.90
Contact-free stimulator + vibrator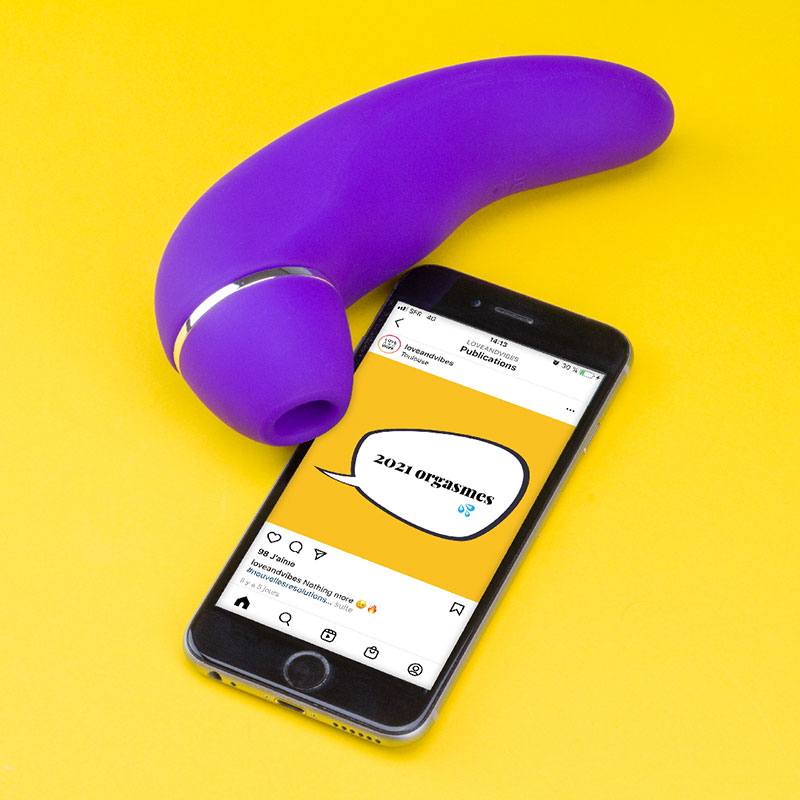 19 clitoris stimulation modes
15 penetration speeds
Soft silicone
Chic design
Nozzle removable for cleaning
£46.90
Inside/out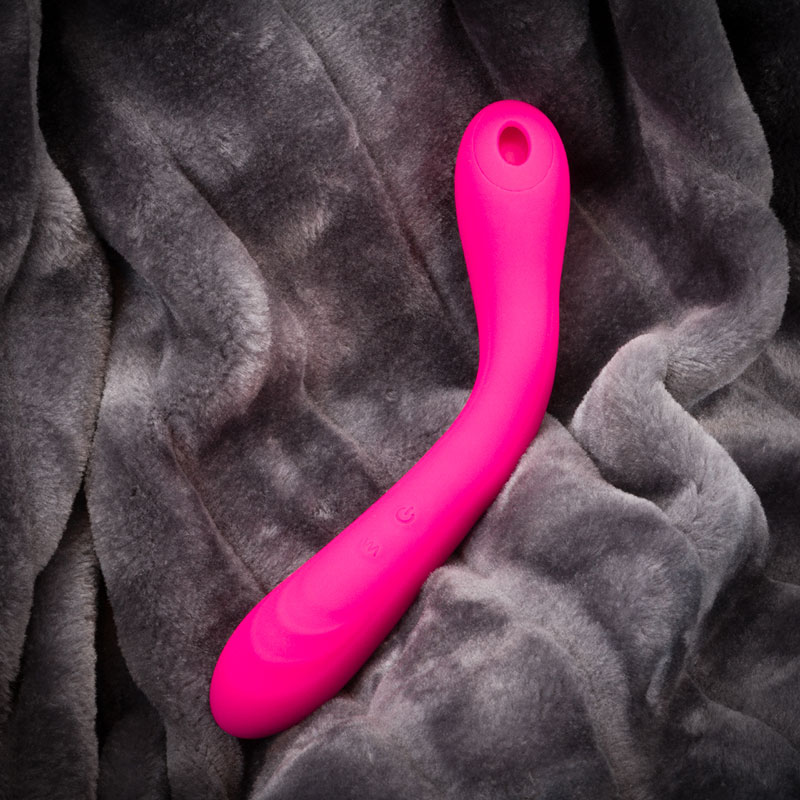 Beautiful design
9 clitoris stimulation modes
9 penetration intensity modes
Flat nozzle for vulva massage
Ultra-feminine
£46.90
Inside/out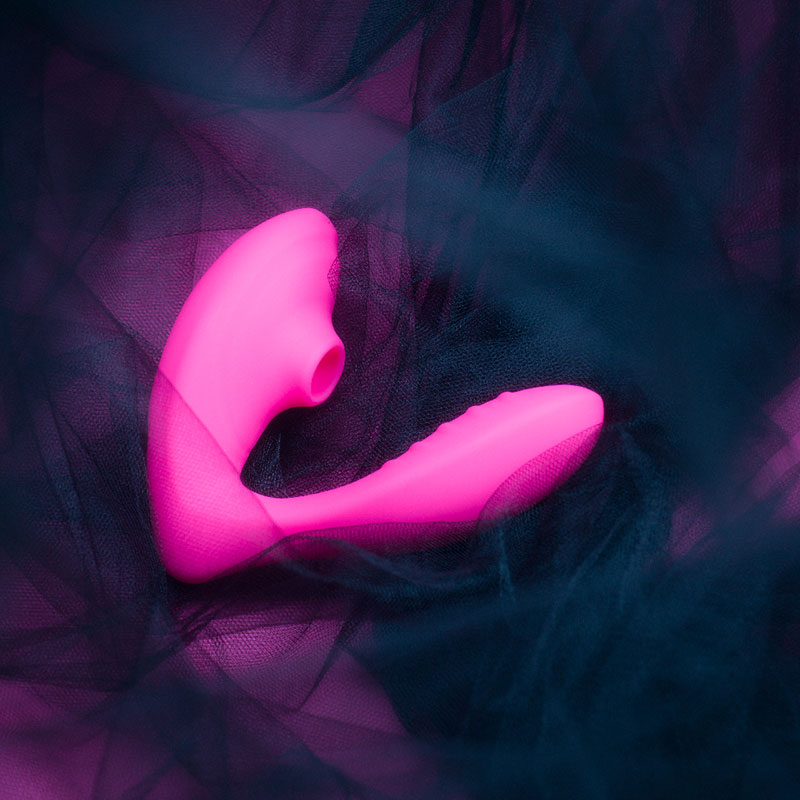 Whisper-quiet
Elegant design
Comfortable texture
Very soft nozzle
Ribbed shaft
10 clitoris stimulation modes
10 penetration intensity modes
G-spot stimulation
Mister "GRAY" and his remote control
£64.90
Inside/out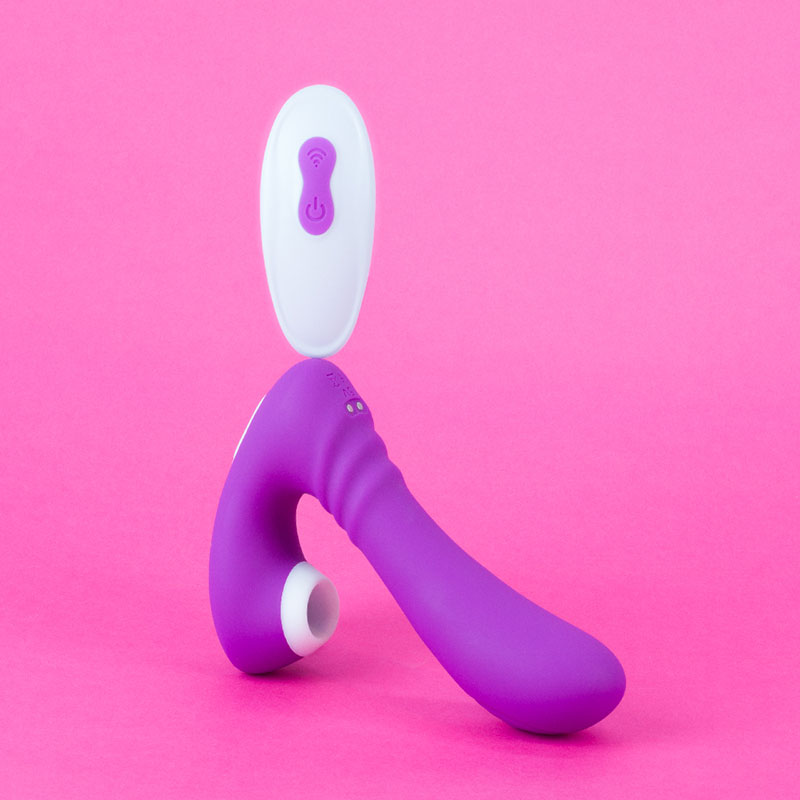 Super cool design
Flexible
Ribbed for penetration
G-spot stimulation
Larger nozzle
Wireless remote control for partner play
£69.90
Inside/out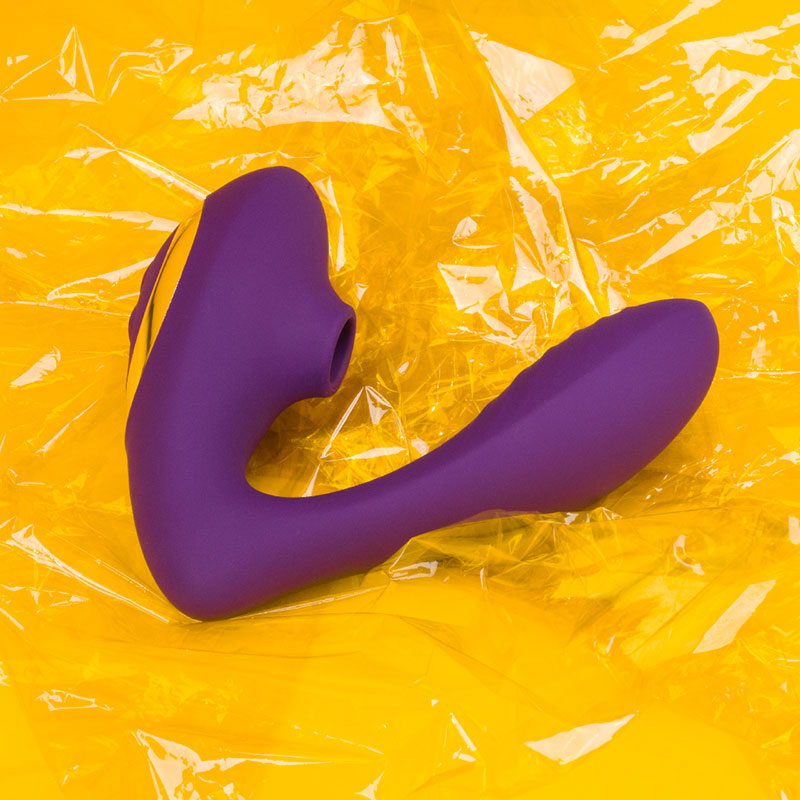 Designed for sensitive clits
Whisper-quiet
Ribbed for penetration
10 clit stimulation modes
10 penetration intensity modes
Chic and elegant design
£64.90
Stimulator + vibrator
Fun design
3 very intense clit stimulation modes
10 stimulation intensity modes
Large nozzle
Cute pastel colour
Curved design for g-spot stimulation
No matter which toy you pick out, it will be the right choice!
Until next time,
Wishing you an orgasmic evening,
Amandine.