Because you deserve delicious pancakes and good sex for breakfast, let's talk about food porn. Browse in our aisles and you'll find our recipe of the day: the vibrating egg! A succulent ingredient for a gourmet dish, "forbidden" pleasure with your lover. To achieve a cooking-hot orgasm, turn up the heat!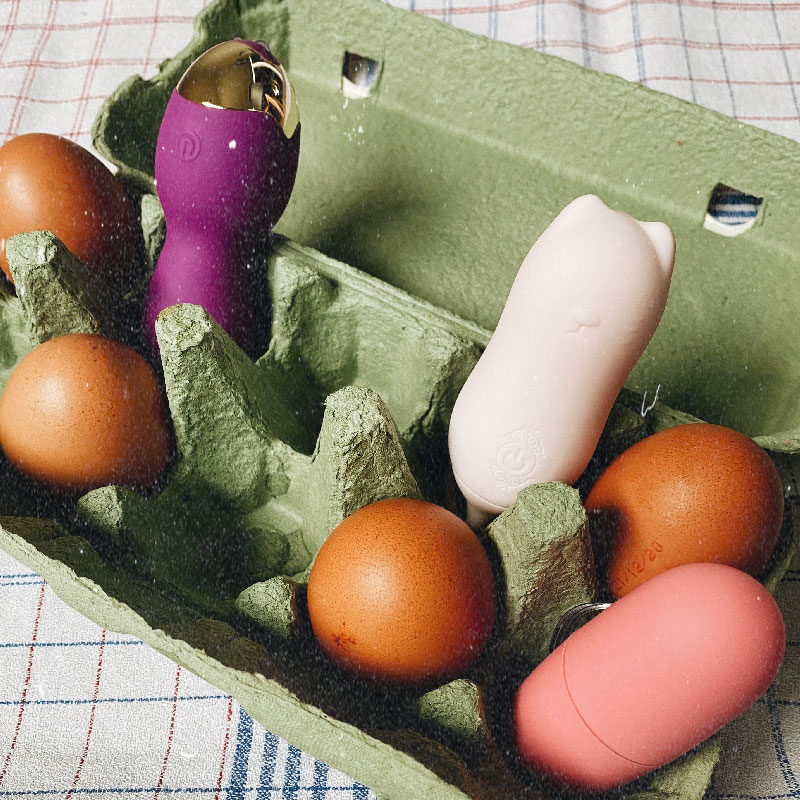 LOVE AND VIBES-style eggs
For 2 people
Time: Fast

Temperature: Depends on the oven

Difficulty: Easy, but risky ;)
List of HOT ingredients
A commis chef
Eggs
A remote control
An open mind
Passion
Public areas
A bit of lubricant
Torrid preparation
1. Pour some lubricant into the small grooves, insert the egg and mix it up. Cover up your vagina and watch as it doubles in size from the excitement.
2. With the help of your commis chef, heat up the atmosphere and keep the sexual tension at between 165 and 175 degrees. The commis chef must use the remote control to stir the egg in the baking pan.

3. Blend into the crowd in public areas or at dinner with friends. Powder your evening with secret glances to make the evening even steamier.

4. Set a flame to your desire and let the evening take shape.

5. Drain yourself on an ultra-absorbant bed. When everything is ready, serve it hot with hot sauce and dive in!
LOVE AND VIBES, your Master Chef Partner, presents:
OUR BEST EGGS: