Only a few weeks to go before Christmas and you still haven't found the perfect gift for your sweetheart? Giving her a piece of jewellery or a romantic weekend away is so cliché. This year, why don't you give her a naughty gift for Christmas? You'll still have to think of a decoy gift that she can open in front of her family, but if you want to give her the gift of intense pleasure this holiday season, check out our list of unique sexy gift below.
1 - The Snappy rabbit vibrator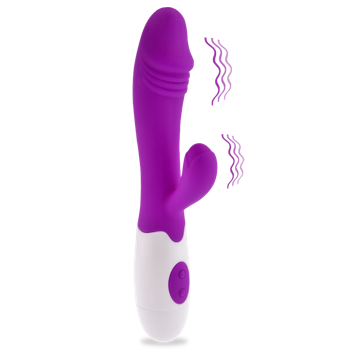 This iconic rabbit vibrator is the perfect gift to give to the woman that you love. She'll enjoy orgasmic sensations as both her G-spot and clit are stimulated at the same time. Santa Claus would never be able to dream up a gift as satisfying as this high performance silicone vibrator for women, which has a sleek design and 30 different vibration modes.
2 - The Wand vibrator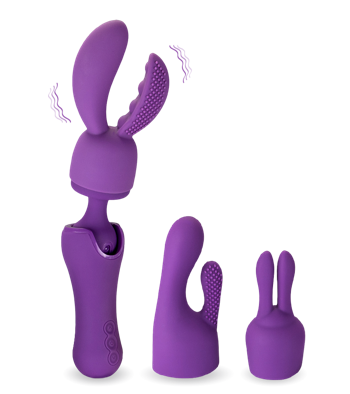 Want to give your sweetheart a wand vibrator but afraid it won't be stimulating enough? Meet the Wand vibrator, which has 10 speeds and 3 heads. With its rotating head and different heads designed for internal and external stimulation, this toy will give your girl the gift of unforgettable orgasms.
3 - The Fame contact-free stimulator and vibrator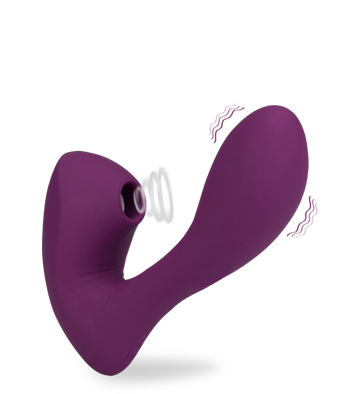 This stimulator will deeply stimulate your lover's clitoris with its innovative contact-free air pulse technology. She'll enjoy the fastest and most intense orgasms of her life with Fame. Plus, it has a vibrating dildo, so she'll enjoy both vaginal and clitoral sensations.
4 – The Bounce vibrating Ben Wa balls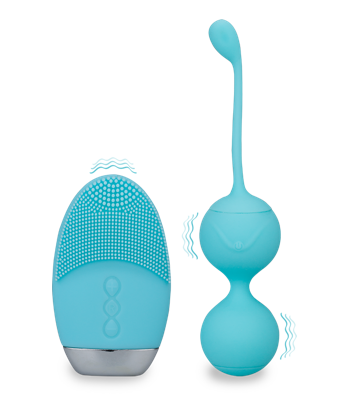 It's well known that Ben Wa balls help women tone up their pelvic floor muscles and increase their libido. But thanks to the vibrating function, these balls are also incredibly pleasurable to wear! Ask your partner to wear them inside of her during a romantic dinner at a restaurant, and then surprise her by controlling the vibrations with the handy remote. The ride back home will be totally hot!
5 - The Shell-shaped vibrating dildo and stimulator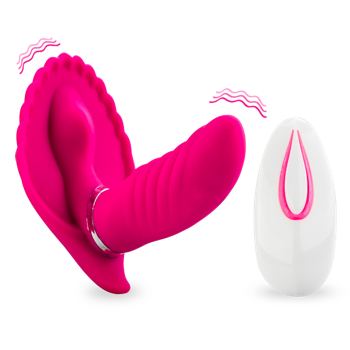 Just like our Ben Wa balls, this Shell-shaped vibrating dildo and stimulator is discreet and remote-controlled, so that you can enjoy some naughty play with your beloved out in public. The little something extra? It will stimulate her G-spot and clitoris at the same time. With the intense pleasure she'll feel, she may not last all the way home.
6 - The Swirling glass dildo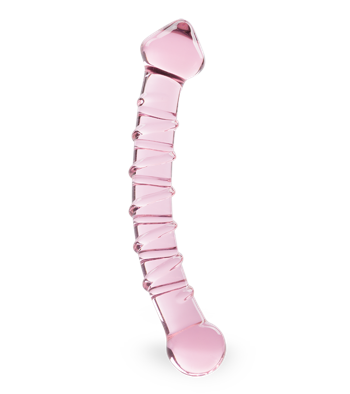 Is she always too hot in the summertime and too cold in the wintertime? Then this glass dildo is the perfect gift for your sweetheart. Thanks to the glass material, you can cool it down on hot summer nights by dipping it in cold water and warm him up on cold winter nights by dipping it in hot water. With its swirling texture and two different heads, she'll enjoy a whole new world of ecstasy.
7 – Our Pleasure packs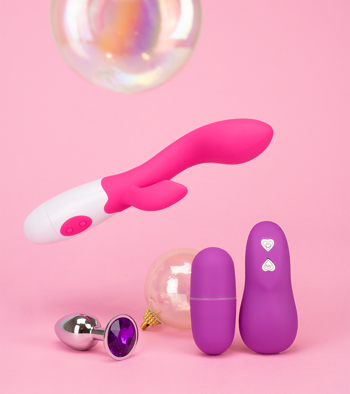 If you just can't decide, why not give her several different toys to experiment with this, for the wildest Christmas of her life! Take a look at our Pleasure packs for women and couples! Our Purple Paradise pleasure pack is perfect for her solo play sessions, while our Better than the Real Thing pack is ideal for your steamy sessions together.