How to choose a blow-up doll
Maintaining an intimate relationship is not always easy. A well-chosen blow-up doll is an excellent option when you're in the mood for some no-strings-attached company. In this guide, the LOVE Team will give you all the tips you need to choose the best inflatable sex doll for you.
Thanks to our expert advice, you'll be able to identify the key features to look for when making your choice. You'll also be able to decide how much to spend, depending on your budget and your desires.
A reassuring companion and a sexy lover? Now you can have it all!
A blow-up doll can play many roles, not only in your everyday life, but also in your intimate life.
Enjoy companionship and emotional support: An inflatable doll is perfectly capable of compensating for your feelings of loneliness. The emotional support it gives you can help you overcome your troubles and calm your nerves.
Have a realistic experience: Blow-up dolls have all the same characteristics of a real person. Thanks to the high-quality material and realistic details, you'll really think you're spending time with a real woman.
Explore your fantasies: With your blow-up doll, you can give free rein to your fantasies without fear of being judged. You'll have complete freedom to discover new kinds of pleasures: the only limit is your imagination!
Improve your real-life relationship: The right inflatable doll can enhance the intimate bond that you share with your partner. Involve your doll in your regular routine to really spice things up.
Increase your independence: Your blow-up doll will increase your sense of independence. You won't have to rely on anyone else, as you'll be in complete control of your love life and your sensuality.
Which position should I choose? Find the right doll for the right position
First of all, you'll need to decide which position you'd prefer for your doll. Inflatable dolls are generally available in two main positions: standing and seated. Let's take a look at the advantages of each.
Standing doll
Perfect for missionary aficionados. You'll be able to enjoy close eye contact with your doll. This model also lets you try out other positions, like the lotus position or spooning.
Seated doll
When making your choice, remember to think about what excites you most during sex: which position do you enjoy the most? Which gives you the most pleasure? That way, you can be sure you've made the right choice and that you're getting the most out of your new purchase.
Personalise your doll's appearance
When you buy your doll, you can choose the features you like the most: hair, skin colour, mouth shape... By combining these options, you can create a doll that's just right for you. Here are the features you'll have to choose from:
Hair colour and style
Skin colour
Black or white? Choose the colour of your doll's skin and enjoy ultra-realistic experiences with her.
Mouth
Do you prefer a closed mouth or a wide-open mouth? Don't overlook these kinds of details when choosing your doll.
Opt for a male or trans doll
Among all the doll models available, we also carry male and transgender dolls.
Male doll
Our male dolls have the same exciting features as a real man. Chiselled abs, gorgeous face, erect penis…nothing is missing! These dolls are perfect for a solo experience or for couples. Choose from models with different penis sizes, skin tones and hairstyles.
Trans dolls
With breasts, a vagina and a penis, these dolls allow you to experiment with new sensations and, if you're in a couple, to add some spice to your regular partner play. There are models with different sizes of breasts, penises and hairstyles: it's up to you to opt for the perfect doll for you!
How can I personalise my doll?
You can dress your doll up and adorn her with your favourite accessories to make her your own and give her a unique personality. Here's how!
Clothes and lingerie: Depending on the mood you want to create, you can dress your doll in different styles: lingerie, fancy dress or sexy clothes. You can keep several outfits on hand to dress her up at a moment's notice. You'll feel like you're spending time with a different partner every time!
Wigs: By choosing wigs in different styles, you can transform your doll's look for a new experience every time.
Accessories: Pick up some special accessories to make your sessions even more realistic. Use a USB hole warmer (for the doll's orifices) or a water-based lubricant to enhance your sensations during penetration. Don't forget to clean your doll after each use with a special cleaner to prolong its life and ensure perfect hygiene.
How much should I budget for my inflatable doll?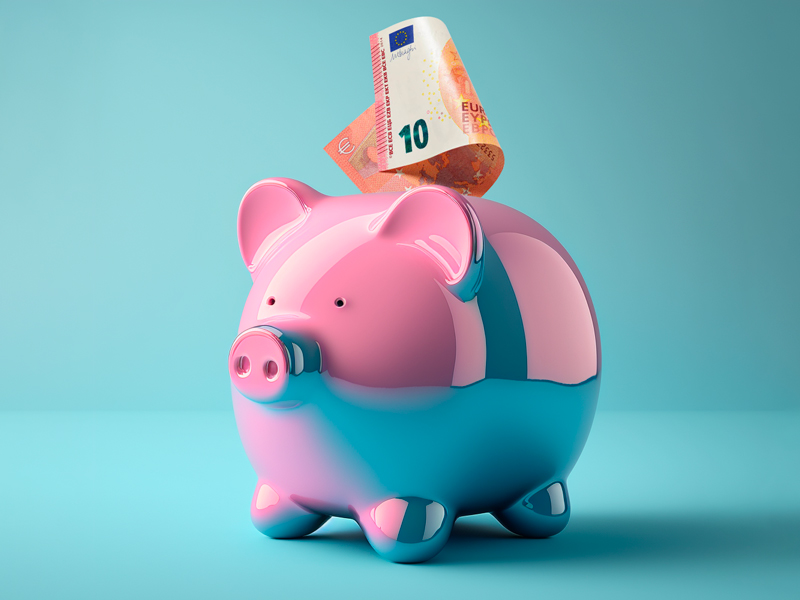 The price of your doll will depend on the features you choose and how realistic it is. Here are the main differences you'll need to consider when choosing the doll that best suits your needs.
Details and realism: The level of realism of your doll will determine its price. For example, a doll with advanced features such as lifelike hands and feet or removable orifices will cost more than a basic model. So it's up to you to decide what level of realism you can afford.
A quality doll: A high-quality doll is an investment. Think carefully about how you're going to use your doll to find the model that offers the best value for money. It would be a shame, for example, to invest in a model that doesn't suit your needs and that you won't be able to use for as long as you'd like.
Above all, the LOVE Team wants you to be able to buy the perfect companion. You'll definitely find the perfect model in our wide range of inflatable dolls.
If you have any questions about your future doll, feel free to
contact us
for more information and personalised advice.
You'll enjoy ultra-realistic and intense sensual experiences with your blow-up doll. So take the time to compare our models and find the perfect companion for all of your intimate moments.