About LOVE AND VIBES
Welcome to LOVE AND VIBES, the sex toy company with a human touch! Want to know a little bit more about us? Just keep reading!
Our story: A people-friendly company in the south of France
Our story begins in April 2011, in the dynamic city of Toulouse, France, with the creation of the LOVE AND VIBES brand, a subsidiary of the FAMILY WEB DIFFUSION company. By the next month, LOVE AND VIBES had already passed the 1,000 order mark! Since then, our amazing family has become a little bigger every day. We've striven to hire a truly talented team, with experts in purchasing, copywriting, quality control, and logistics!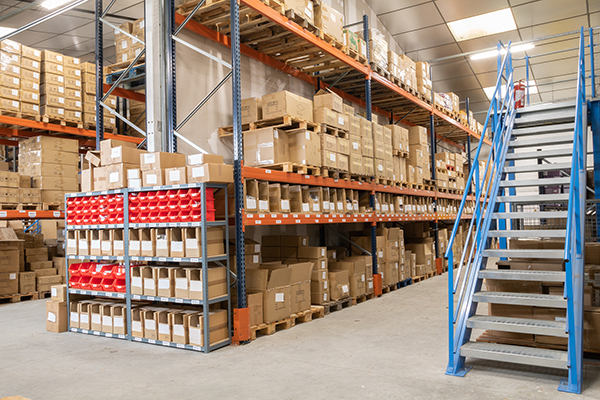 LOVE AND VIBES: An international affair!
We currently have three international sites, catering to our English-, French- and German-speaking customers across Europe. Best of all, we have plans to open LOVE AND VIBES sites for our customers in Spain, Italy, and the United States.
LOVE AND VIBES: An award-winning sex shop!
We are honoured to have received the following prizes from the e-commerce community:
2018 Growth Champions Award – Les Echos et Statista:

56th place out of the 500 most dynamic French companies

2019 Growth Champions Award – Les Echos et Statista: 79th place out of the 500 most dynamic French companies
2019 "The FT 1000" Growth Champions Award – The Financial Times: 416th out of the 1000 most dynamic European companies
Our products: The very best in sexual wellness – we care about your pleasure!
Our goal is to give our customers exactly what they want – the very best in adult toys! We believe that good sex is important for living a happy life.
You'll find a wide selection of over 2500 products from our 50 different product categories, including:
You'll also want to browse our Special offers category to check out all of our latest bargains, with products from all of our different categories at slashed prices.
Many of our toys are exclusive to LOVE AND VIBES – you won't find them anywhere else. We receive new models every week, so you're bound to find just the right toy for you. Keep checking back – you'll never know when the perfect toy will arrive. Don't forget to read our user reviews to find out what our customers really think of us! And if you like your product, let us know – we love getting feedback from our customers.
You have the right to change your mind – if you don't love the look of the toy you've received, you have 14 days to send it back to us.
A dedicated customer service team for a great shopping experience
Our customer service team is available to answer any question you might have – before, during and after the ordering process. Unsure of which size dildo to order? We have you covered. Curious about anal toys? We're here for you. Need a little bit more information on your favourite sex doll's measurements? Just give us a shout! Our team will also help you with any after-sales concerns you may have. Don't be shy!
Our customer service reps are part of the LOVE AND VIBES family!
All of the members of our customer service team are permanent employees who work onsite in our offices, so you'll be speaking to someone who really works for us (we never outsource). In fact, our customer service team works just meters from our warehouse team, ensuring perfect communication between these two key departments of our company. These teams work in harmony to address any concerns that you may have about your product. Our customer service representatives are very familiar with all of the products that we sell, so they'll be able to answer any questions that you may have.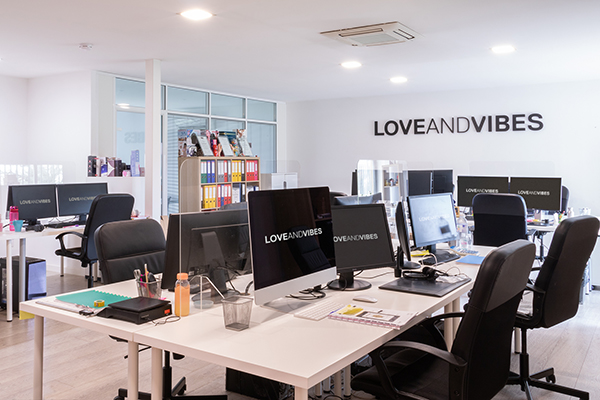 Discreet shipping and billing for your privacy
Nervous about ordering? There's nothing to fear. We send our orders out in totally discreet packaging, with absolutely no markings. There will be no way to tell what your parcel contains. The sender label on your parcel and the charge on your credit card bill will appear as FAMILY WEB DIFFUSION for extra discretion. We take our customers' privacy very seriously.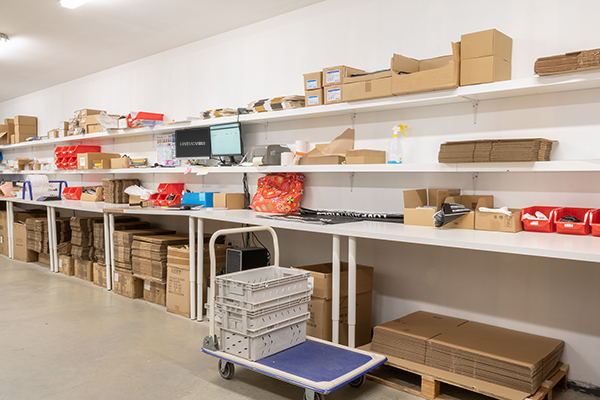 Save money without skimping on orgasms
Here at LOVE AND VIBES, we offer high-quality adult toys at affordable prices. You'll find a wide range of stimulating products no matter your budget. Keep an eye out for our promo codes, or better yet, sign up for our newsletter to never miss out on our deals. You never know when a sale will happen. And to make your purchase even more wallet-friendly, we offer free shipping on all orders over £70.
Remember to place your order before 3:30 PM for same-day shipping!
Join our community! Read our customer reviews and blog or like us on Facebook and Instagram
Don't forget to review your product to let our other fans know what you thought! Our customer reviews are culled from real-time feedback from sex toy fans just like you. You can also show us your love by joining us on our Facebook and Instagram pages. Let the good vibes continue!
What our fans say: some quotes from customers
---
"A great experience, lots of different toys to choose from and cheap shipping. Happy with my order"

- Jessica D. -
"I'd never bought a sex toy before, but LOVE AND VIBES made it easy. They even shipped my order the same day."

- Jacob R. -
"The customer service rep I was in contact with was friendly and replied to my message really quickly. Thanks :-)"

- Mike P. -